Smith ChromaPop Goggles are new for winter 16-17 in the premium Smith Goggle collection that is know for style, performance & attention to detail. Smith Chromapop lenses deliver  the super lens of the future with revolutionary technology that puts Smith in a class of its own.  Smith Chromapop is engineered to deliver the ultimate in clarity, protection, impact resistance & when you purchase a set of Smith Chromapop Goggles you are investing in the best lenses that the industry has to offer with the ultimate in clarity & protection from harmful UVA UVB UVC rays.
Why Are Smith Chromapop Lenses Better?:  Smith Chromapop Goggles deliver detail and color beyond normal capabilities by filtering 2 wavelengths of light that cause color confusion to your eyes.  This technology delivers the ultimate true clarity experience and truly makes an already great day that much better.
Smith ChromaPop Replacement Lenses:  The easiest way to upgrade your Smith goggles with the very latest in lens technology. If you are looking to replace a well used lens, or update your quiver of lenses for any weather condition you might encounter we stock a full selection replacement lenses for popular frames Smith I/O – I/OX – I/O7 – I/OS

Smith Chromapop Goggles Lens Guide
Smith ChromaPop Sun-  9% VLT, your best lens choice for bright conditions.
Smith ChromaPop Everyday- 25% VLT, your best lens option for sunny to slight variable conditions.
Smith ChromaPop Storm- 50% VLT, your best lens option for variable & lower light conditions.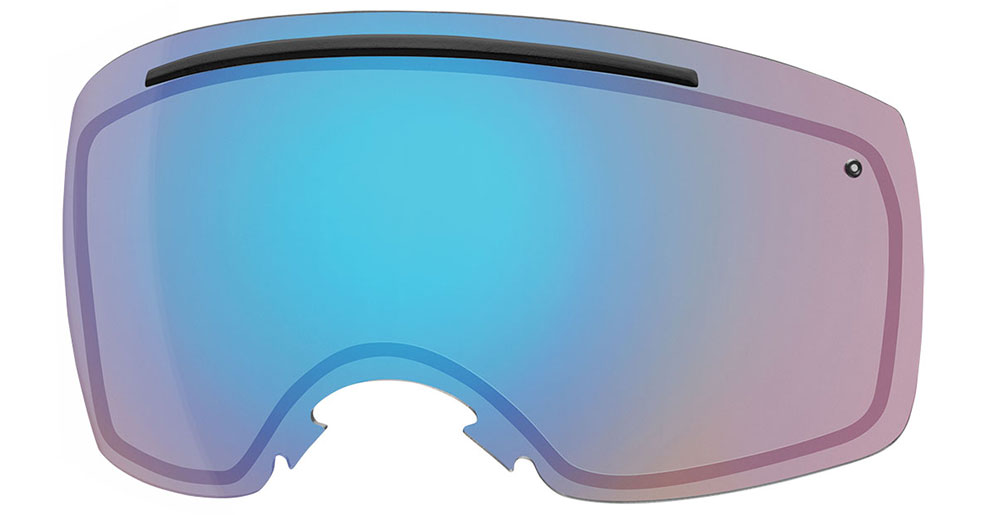 Smith Optics is a leading supplier of the worlds best optics for skiing, snowboarding, and active lifestyle sunglasses.  Smith Optics makes great days better and for over 45 years has been the innovation leader with the single goal of making the best optical products available for winter sport enthusiasts and the everyday active lifestyle.
Action Sport Optics we are leaders in sport & lifestyle optics with over 20 years of industry experience. We pride ourselves in great products from the leading brands, superior customer service, product knowledge & fast shipping. Eyewear is our vision!