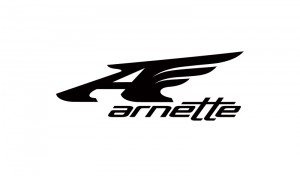 Arnette Dropout x Thrasher Magazine sunglasses are the newest collaboration project in the Arnette Creative Exchange System ( ACES ) collection for winter 2013-14.  With Arnette ACES sunglasses each pair comes with 2 sets of interchangeable arms allowing you to customize your style based on your mood.  Thrasher Magazine is a legendary monthly skateboarding magazine, founded in 1981 by Kevin Thatcher, Eric Swenson, and Fausto Vitello, published by the San Francisco, United States-based company, High Speed Productions. The publication consists of articles, skateboard photography, interviews with professional skateboarders, music journalism (primarily reviews and interviews), skate park reviews, and miscellaneous skateboard lifestyle interests. The Arnette x Thrasher frame is made of Grilamid which is a lightweight & durable material that is unaffected by temperature changes and maintain their shape even through the most rigorous use.  With high quality mold injected optical hinges, the Arnette Dropout x Thrasher sunglasses are made of the highest quality materials & craftsmanship.
Click product image to learn more or purchase:

The lenses in the Arnette Dropout x Thrasher are made of Polycarbonate, which easily outperforms the most rigorous industry quality standards, known for being strong, impact resistant, and offer 100% protection from the suns harmful UV rays. The Arnette Sunglasses family is made up of an eclectic group of personalities from the surf, skate, snowboard, bmx, wake & music communities. Arnette Eyewear was born during the glory days of action sports and is found on todays most influential athletes, Arnette sunglasses are a thing of legend.  Each pair is meticulously designed with the highest quality materials for unmatched style & comfort.
Visit Action Sport Optics, for Arnette x Thrasher Magazine sunglasses. At ASO we are leaders in action sport & lifestyle related optics, priding ourselves in great products from the leading brands, superior customer service & fast shipping. Eyewear is our vision!